Never forget that self-defense is a mindset. Your attitude and the way you carry yourself always serves as the first line of defense in potentially dangerous situations.
When you're facing a life-altering event, having the skills and intuition to recognize and defeat the attacker could be the critical difference between life and death.
Fighting 4 Fitness offers a wide variety of self-defense classes and training to help students prepare for the times in life when knowing self-defense skills matter. Most of my clients are type A personalities that like to push themselves when they train. As a personal trainer in Dallas this is a great way to get in shape and improve your athletic ability.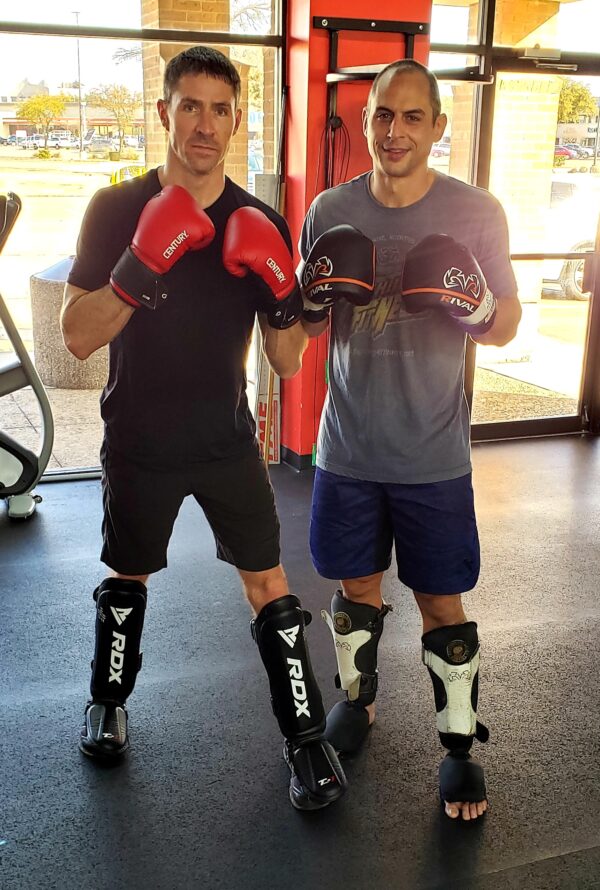 We Train Using Multiple Disciplines
Steve is thoroughly trained in multiple disciplines of martial arts, including Brazilian Jiu-Jitsu, Mixed Martial Arts (MMA,) Freestyle Wrestling, kickboxing, and boxing. He has over 17 years of martial arts experience, including a black belt in Brazilin Jiu-Jitsu, 3rd Khan ranking in Muay Thai, and was a professional mixed martial arts (mma) fighter.
Workshops – Seminars – Events
In addition to offering individual self-defense and martial arts, Fighting 4 Fitness also provides a variety of workshops, seminars, and events. These events can be easily customized to meet the specific requirements of your company or organization.
These workshops are excellent for building camaraderie among employees, as well as equipping them with skills that can help them in the event of a dangerous situation.
Workshops and seminars are an excellent investment in your people and one worth making.
If you are unsure what type of self defense classes are right for your company or organization, our experienced instructors are happy to work with you to develop a customized program that helps you meet your objectives. If you are in Dallas, Fort Worth, or the general DFW metroplex call us at 214-303-1002 or email at [email protected] to schedule a consultation for your organization.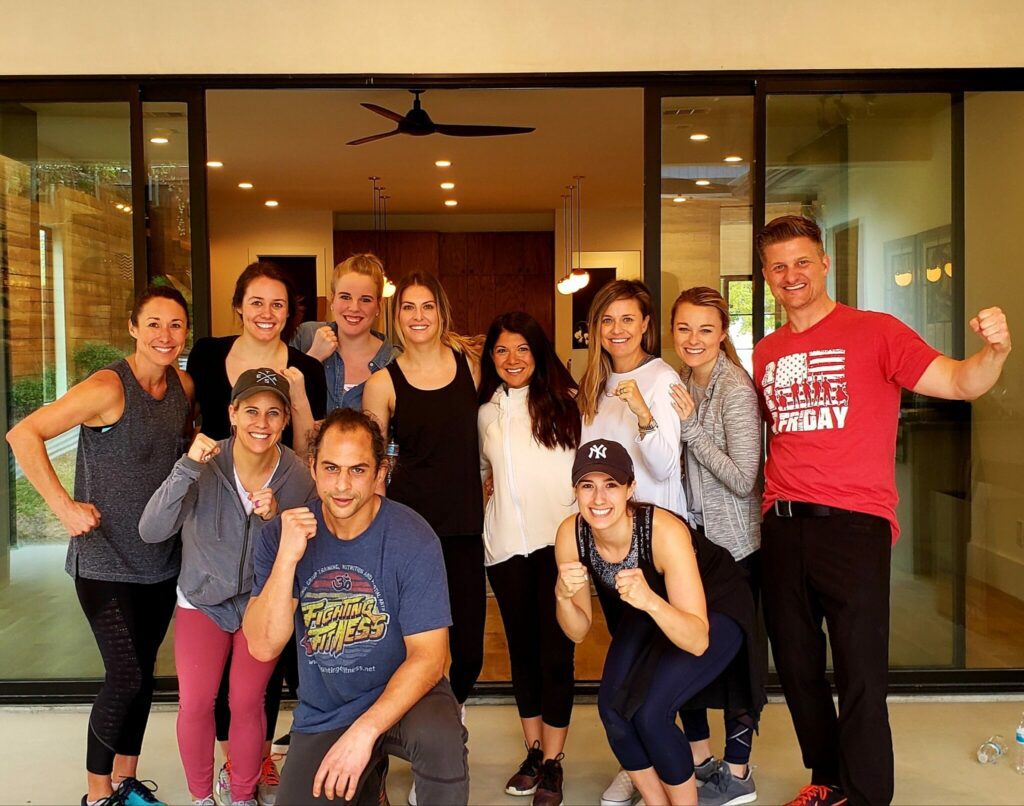 Corporate Defensive Awareness Seminars can accomplish many things for your staff and well being. First, they are a great way to build camaraderie among your employees.
Second, they teach your staff ways to be more aware of their environment when in public and at the workplace. Self Defense is half mindset and attitude. The seminars are specific to each business and what they want to get out of the workshop.
Steve Hess vs. JJ Holmes Fight