If your office or workplace could benefit from a fitness reboot, our team of weight loss trainers provides the 'kick' you need to rev up your engines to burn fat, release stress, and build a stronger sense of team spirit within your organization.
We are happy to work with companies of all sizes to re-energize and motivate the team in a fun, challenging, and creative way. It's a 'win-win' situation for everyone who decides to participate!
Start A Healthy Habit With Friends And Family
Could you and your loved ones benefit from starting some healthy habits together? If so, our small group training could be the exact thing you and your circle need to kickstart your healthful lifestyle!Flexible and fun, our group classes are customized to help everyone who is in attendance look better, feel better, and live better.

Feeling Shy?
We understand that it isn't always easy to take the first steps towards gaining your health and Fitness. If you aren't comfortable with the idea of working out with others, we offer one-on-one personal trainer sessions
If you've been reluctant to pursue healthier habits, our motivated and skilled personal trainer team helps with the encouragement you need to stop making excuses and get the body you have always dreamed off.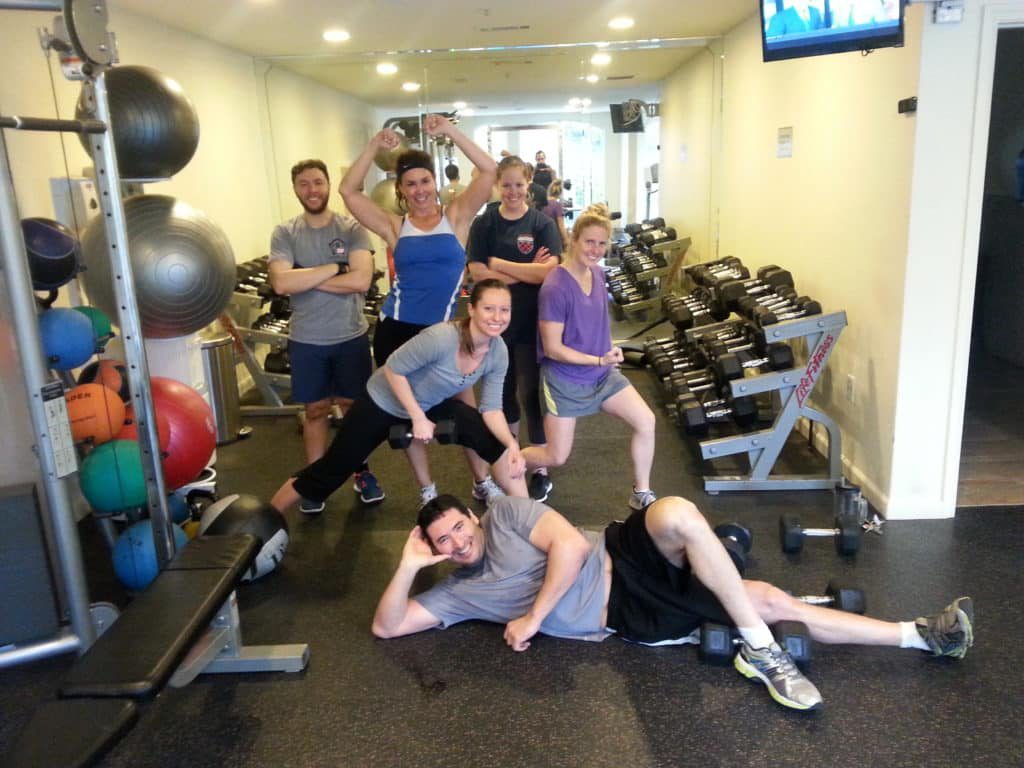 Do you have a group of 3+ people that want a convenient time with semi-private training? Small groups are a great and affordable way to train with your friends and hold one another accountable. Small group training is a great way to still get the attention of a personal trainer yet more affordable compared to personal training. Schedule a complimentary to session with your group to give it a try.
Want to workout with your significant other while still getting a custom tailored training routine specific to your needs? Yes, we do that. Heck, want to make it a double date training session? Give us a call and schedule a complimentary trial to test it out.